Leonidas Bilic is a young football Talent who plays for FC Barcelona Academy.
This cryptocurrency coin was made by exceptional marketers, lawyers, and computer engineers. It is strongly developed and will continue to exist and produce value long in the future.
LIO Sports is a Swiss startup that is working toward the integration of new technologies with soccer in the hopes of creating an environment that is more equitable, more competitive, and more productive. It was founded by advertising professionals, computer engineers, and legal professionals, and it has closely followed the development of blockchain technology worldwide. We have a strong interest in soccer, and as a result, we have been presenting our solution in an enthusiastic manner at events, pitches, and startups roundtables. As a result, LIO Sports was chosen as one of 20 finalists out of 700 competitors. At the Future Blockchain Summit 2022, which took place in Dubai, the pitch presentation was given.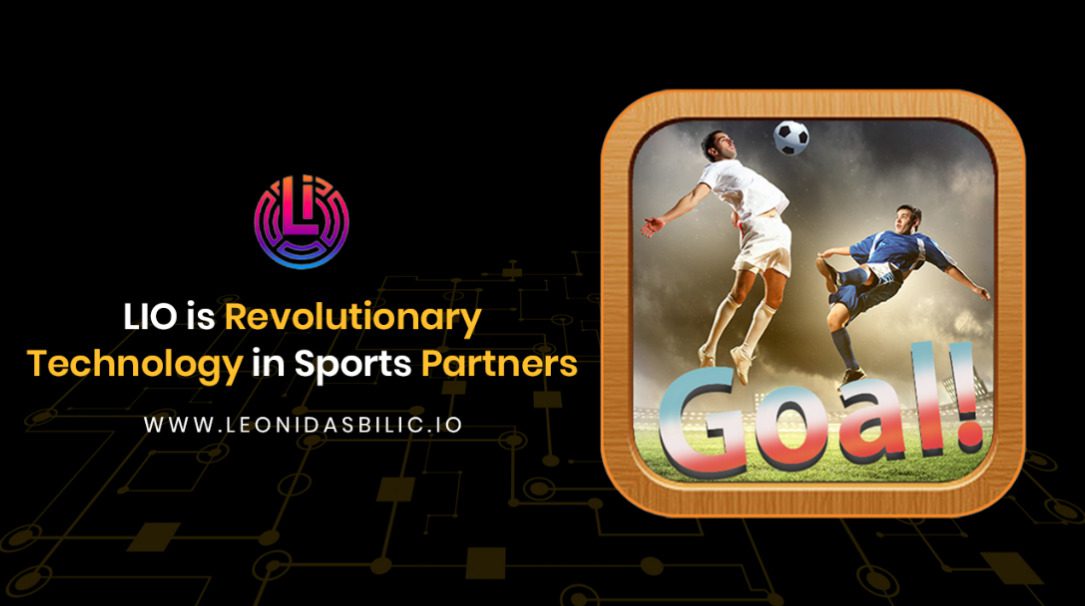 The invention of cryptocurrency can be traced back to when an unknown author (or authors) writing under the alias "Satoshi Nakamoto" published a whitepaper outlining the protocol for the new system. Since digital currencies already existed, but anyone could duplicate their funds and make "fake money" at will, this solved a long-standing problem. Blockchain technology didn't just usher in cryptocurrencies; it also brought with it a new way to protect one's most precious possessions: their data and money. Decentralized, trustworthy economies, in which everyone can participate without a centralized authority and under distributed leadership, are also made possible. Read this whitepaper for a thorough explanation of how blockchain technology can be used to change the face of global soccer transactions. On the same side: soccer and the blockchain. Specifically, how everyone involved can benefit from secure blockchain infrastructure.
LIO Token has been performing very well from the beginning on and has done exceptionally well in the pre-sale. Over Latoken and on other dex exchanges, LIO team already helping kids who want to get into sports and providing them financial support. LIO has already vell over $12.9 Million Market Cap over Latoken with a good volume of everyday trading [ around $39,000/24 hours ]. LIO is currently in the listing process for CoinGecko and CoinMarketCap Platform, the listing has already been confirmed. 
Purpose of LIO Token
LIO's ecosystem which is constantly beeing developed and heavily invested into aims to support children who are ready to follow their dreams by offering donations and sponsorship opportunities.
Young talents that partner up with LIO Token are better able to manage the ups and downs of their emotions, as well as become physically fit, acquire new skills, and make new friends, since they receive support wherever required.
You can teach your child to have good sportsmanship by setting a positive example for them, encouraging a positive attitude, and showing interest in their activities.
Focus on effort, participation, and fun, rather than on winning and losing.
Children have a wide variety of alternatives to choose from when it comes to engaging in physical activity if they do not wish to participate in sports. 
At the moment, assets are transferred from one party to another via intermediaries, which are regulated by several bodies. Consumers and companies that provide goods and services make up one side of the argument. The banks, card operators, and regulators make up the opposite side of the argument. The inclusion of card operators and banks in traditional payment systems adds an unnecessary cost to transactions and prolongs the time it takes to complete them, which in turn reduces the providers' profitability.
As a result of this, the inefficiency of the system is caused by the presence of these intermediaries. Banks have started reporting their earnings, and one item that isn't getting nearly enough attention is a line item that is quickly expanding and is dubbed "non-interest revenue." This is a dull word for the fees that banks charge their clients, which include both businesses and consumers. It is a company that is expanding at an alarming rate; in fact, for some large regional banks, it already accounts for up to 40 percent of their revenue! The expansion of client accounts is responsible for some of the growth in fee revenues, but banks have been steadily increasing the fees they demand for the past several years. These costs can take a wide variety of forms, however, most customers are familiar with the following types of fees:
ATM cash withdrawal fees and charges. Deposit fees. The costs associated with transactions. Charges related to insufficient cash. Annual fees. Fees for lack of exercise Fees associated with checking accounts Mortgage costs. Charges levied by credit cards Fees for deposit slips even. It's \sendless! Concerning the management, there are a surprising number of instances of bribery and scandal involving the various club bases. More recently, press stories connected the building companies of two of Brazil's largest stadiums to the "car wash" business. These stadiums are home to some of the country's most important sporting events. Fans are often dissuaded from engaging in loyalty schemes or even investing in teams due to a lack of transparency inside those programs. putting a strain on a connection that may otherwise work to everyone's advantage. It's been said that every young boy harbors secret ambitions of becoming a soccer player.
What those young people are probably not aware of is the fact that just about 1.5% of those who put in the effort are able to realize their dream of becoming a professional. In addition to the financial burden of training, young players must contend with other obstacles, such as business owners intent on making a profit, a lack of psychological preparation, the structure of their families, the pressure to perform well, and the scarcity of possibilities. Due to the absence of any monetary incentives, a large number of participants would never get the chance to realize their ambitions. 
Individuals who obtain  LIO TOKEN are actively contributing to the solution of this dilemma and in return profit from the growth that the team behind LIO actively produces.
The vision of LIO Token
Our vision is also our mission, and we intend to make significant strides toward realizing it. Our goal is to inspire the next generation of young soccer players all over the world to pursue their aspirations and become actively involved in the wider sports community. Your involvement as a positive role model for your child, encouraging a positive attitude, and showing interest are all ways in which LIO can assist your child in being a good sport.
Make use of emerging technologies to bring about a level playing field that is high-performing and fair for all players. coins, tokens, and cryptocurrencies that have some sort of connection to the sporting goods industry.
Token Allocation is well explained over website
10% «Bounty» campaign
10% Advisors
5% Founders and Team
5% Reserved Funding
70% Distributed to Community
To know more about LIO visit www.leonidasbilic.io
Twitter: https://twitter.com/leonidasbilic
Facebook: https://www.facebook.com/leonidas.bilic/
Instagram: https://www.instagram.com/leonidasbilic/
Youtube: https://www.youtube.com/channel/UCWl4ziSar36IhfvEiBtzR9Q
Telegram: https://t.me/LIOtoken